The Beatyard / sunday 25-11-2018 / 13.00-17.00 u @ Kaffee 't Hof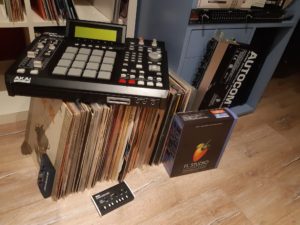 NEW! The Beatyard
The Beatyard is a little get together for locaal producers / beatmakers in Middelburg.
The first edition will be organised by DJ Vindictiv and Tom Wattel on sunday the 25th of november in Kafee 't Hof.
We are trying/aiming to help likeminded nerds find each other and maybe link up…maybe even do business! It's all good.
All in a laidback atmosphere at Hayo Kaffeethof / Kaffee 't Hof
This is gonna be the first edition, if all goes well we would like to make the next step.
That would be the second edition:-)
More info on who are gonna participate, is coming soon!
Keep your eyes open for that.
Peace