Heb jij een droom om achter de DJ-tafels te staan? Je eigen muziek te mixen? Een hele zaal aan het dansen te krijgen? Leer nu de fijne kneepjes van het DJ-vak bij DJ-school 't Beest in Goes.
De eerstvolgende cursus start na de zomervakantie – september 2022. Heb je interesse? Mail dan naar marianne@tbeest.nl en je wordt op de hoogte gehouden wanneer de cursus start.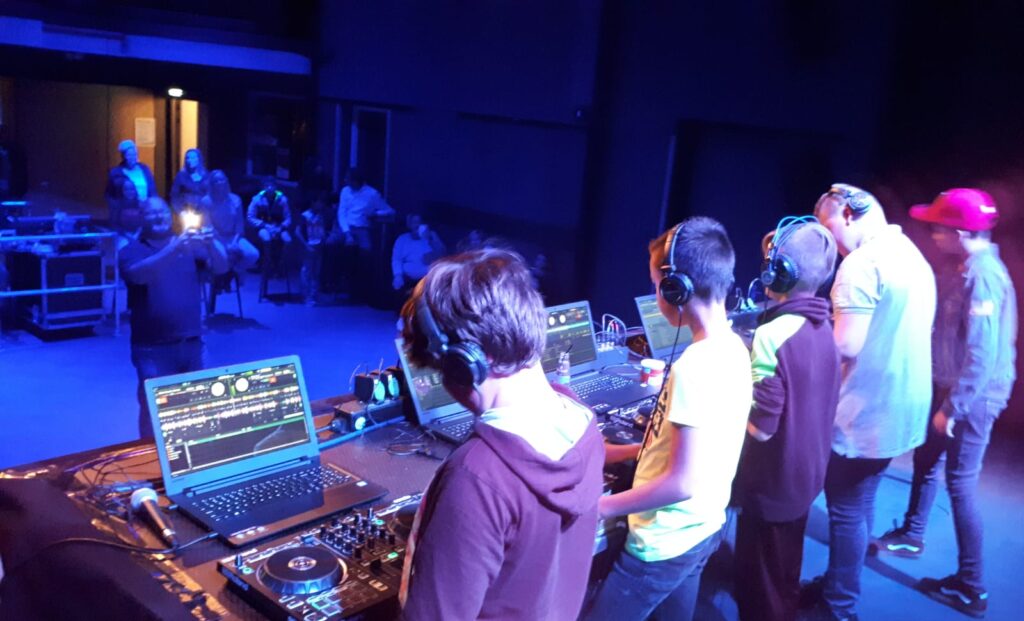 In de DJ School van Podium 't Beest in Goes leer jij hoe je aan de slag kan met DJ apparatuur en hoe je je favoriete muziek kan mixen! Het maakt niet uit of alles nog helemaal nieuw is, of dat je al een tijdje zelf aan het oefenen bent. Tijdens de cursus leer je stap voor stap alles over de apparatuur, verschillende muziekstijlen en technieken om muziek te mixen. Aan het einde van de cursus laat jij je kunsten zien op een dance-event in Podium 't Beest. De cursus is er voor alle leeftijden. Groepen worden samengesteld op basis van ervaring.
Meer informatie & aanmelden: https://tbeest.nl/dj-school