The Fluid Orchestra feat. DJ Vindictiv
Drum 'n Bass meets Neoclassical, Hiphop meets Funk Jazz,
the Fluid Orchestra
is something between an orchestra, a big band and a hip hop crew. Led by Jesse Passenier and joined by scratcher DJ Vindictiv, tripping solos and nuanced orchestration, the Fluid Orchestra is a show like no other.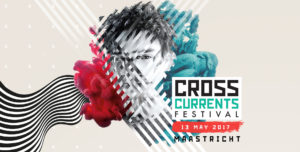 CrossCurrents
CrossCurrents is the newest, hottest festival in Maastricht. Initiated by Jazz Maastricht, we're taking Jazz out of the box and filling the Sphinxkwartier with a combination of music, science, art and film. For us jazz is all about experimentation, connection, adventure and exploration. With the help of eight partner organizations we're crossing genres and disciplines, to put together a completely different kind of festival. Transform yourself with  a kaleidoscopic smorgasbord of grammy winning musical acts, surprising film+music extravaganzas, never-before seen science and art collaborations and the best young talent in the region. Its enough to get our heads spinning with excitement!
Source: CrossCurrents